1 tag
1000 Recordings Project: Promise by Sade You...
1 tag
1000 Recordings Project: Live at The Old Quarter -...
Addicting, Easy Fruit Leather →
The only way I can get my husband to eat fruit… and it's gone fast!
1 tag
1000 Recordings to Hear Before You Die Project:...
1 tag
The Pioneer Woman's Chicken Tortilla Soup
So, the Pioneer Woman's recipes are not usually my faves, just because she is cooking for a huge family and I am cooking for just the two of us. But this soup is TO DIE FOR. And don't cut the recipe in half: you will be perfectly happy eating the leftovers for days! Note: I made this recipe quicker by a) boiling the chicken instead of baking in the oven, b) skipping the tortilla...
1 tag
1 tag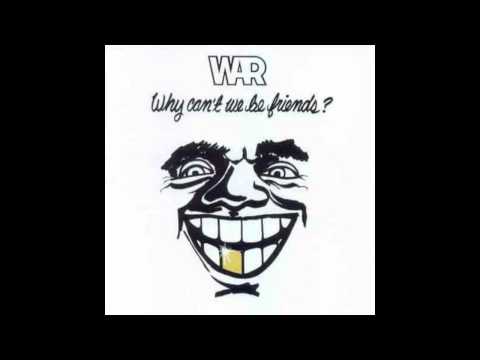 1 tag
1000 Recordings Listening: ABBA Gold Almost...
1 tag
"Listen to me… you whom I have upheld since you were conceived, and have..."
– Isaiah 46: 3b-5a, 9b-11
1 tag
I swear this song is about me. 7 years ago I was...
1 tag
1 tag
I found Elizaveta on iTunes today, and I'm...
1 tag
"I will not die an unlived life. I will not live in fear of falling or catching..."
–  Dawna Markova
1 tag
Kari Jobe's acoustic album came out today!!!...
1 tag
1 tag
1 tag
"If you plan on being anything less than you are capable of being, you will..."
– http://galadarling.com/article/dont-just-survive-thrive
1 tag
Bruschetta Chicken
I earned the title of best-wife-ever with this DELICIOUS and SUPER-EASY recipe last night. Ian's exact words were, "MMM this is so good…," and then 20 seconds later, "you're going to put this on frequent rotation, right?".  Ding, ding, ding, folks - we have a winner.  Prep Time: 30 min., Cook Time: 15 min., Serves: 4 Ingredients:  1 tablespoon olive...
1 tag
1 tag
1 tag
Hot Sesame Beef
This recipe came out of my "frame>by>frame Quick & Easy Cookbook". While it was easy, it was a little messy, so I wouldn't necessarily categorize it as quick. With my cooking, I'm trying to branch out and choose recipes that I wouldn't usually choose. Read: just because my mom didn't cook stuff like this growing up doesn't mean I...
1 tag
1 tag
1 tag
1 tag
1 tag
Hello! My blog recently got a makeover, thanks...
1 tag
1 tag
1 tag
1 tag
Risotto with asparagus & walnuts
Serves 4 This was a fantastic healthy dinner, and super easy to cook - you can't mess this up! We were going vegetarian that week, but I can imagine that you could sauté some chicken and throw it in if you so desired. Here is the recipe! Ingredients:  1 tbsp butter 3 tbsp olive oil 1 small onion, finely chopped 1 & 3/4 cups risotto rice (see below) 2/3 cup dry white wine 6 &...
1 tag
The Eating Experiment... and the Organic List.
A couple of weeks ago, Ian and I underwent a food experiment: we cut out all processed foods and red meat/chicken from our diet. I have been having stomach issues for awhile now, and have been taking acid reflux medicine for it. This was an effort to see if a change in what I ate affected how I feel… well BIG surprise… of course it did! Now, just as a side note: I wasn't eating...
1 tag
Atlanta Aquarium
For Spring Break, Ian and I went to my parents house, and hour north of Atlanta. While we were there we visited the Atlanta Aquarium, which is one of the largest in the world. It was so good to see my family and I feel very blessed because I get to go back in a week! Yay! But, I wanted to share with you a few photos from the aquarium, because I was amazed by the marine life there. The...
1 tag
Easy Necklace
Ian and I were waiting for Lens Crafters to finish making his glasses last Sunday, so we were walking around the mall. Express was having a big sale, and miraculously, this tea dress that I fell in love with 3 months ago was there. Originally, it was $90, and I don't pay that much for clothes… but at the sale they had one left in my size for $25! I was so excited. But then… I...
1 tag
Spring is Here! (Or at least... almost here!)
Hey! Many of my friends have personal blogs. I always kind of thought to myself… what's the point? But then… I find myself reading and looking forward to their posts. So I thought I'd join in on the fun, especially because Ian and I are on the countdown until we move to Bellingham, Washington in 77 days. Since we're leaving the rest of our family and friends here in...